Starting COPERT 5
Jump to navigation
Jump to search
Starting COPERT 5
In order to start the COPERT application, go to Start>All Programs>COPERT 5 from your Windows system taskbar and select COPERT 5. As soon as the application starts, the main interface appears.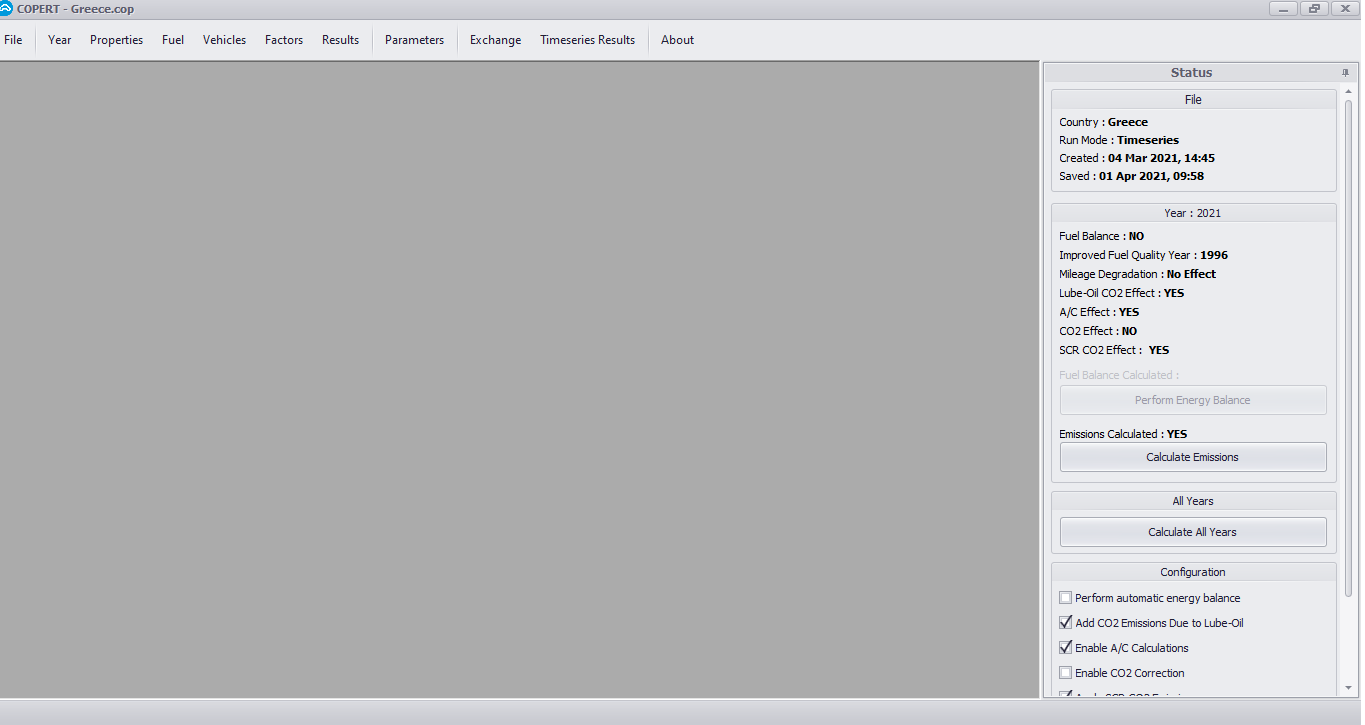 On the application's title the user can see that a file named Greece is open. Below the application's title, there is a main menu-bar of the programme and on the right side of the interface is a table that informs the user about the run details of the country and year he is processing. Moreover, the user can select the configuration that he/she wishes for calculating emissions.
Note:
The user can open multiple forms at a time. All the forms will be placed into the main interface area.